Unlocking the Customer Lifecycle Intelligence Advantage
You're under pressure on multiple fronts – customers demanding a better experience,
competitors making a grab for market share, intense regulatory scrutiny, and high cost-to-serve.
Introducing Customer Lifecycle Intelligence
Based on our experience of deploying solutions for hundreds of the UK's leading banks and financial institutions, FullCircl has identified some of the biggest challenges facing impacting the customer journey.
Spoiler Alert 📣. We've also figured out how to solve them…
Whether you're a traditional bank, challenger, insurance business, fintech, or financial services institution, we can help you find *the right* customers, accelerate onboarding, and keep them for life.
Our new whitepaper explores why Customer Lifecycle Intelligence (CLI) has the capability to drive your digital transformation further and faster than you dreamed possible.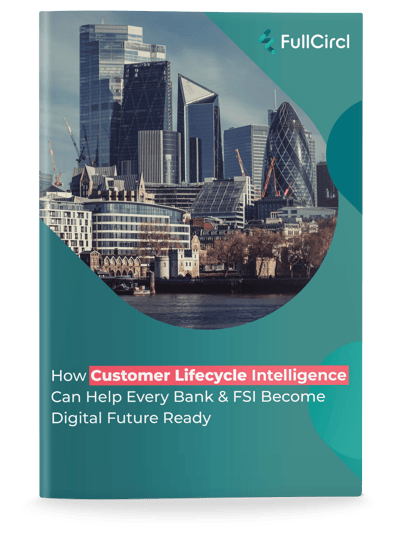 Download your copy today and start doing Better Business, Faster
What our clients are saying
"FullCircl is the 'go to' tool for our relationship managers every morning. They take pride in using it to build and deepen their engagements with customers and prospects."
Ian Issac, Managing Director at Lombard
"FullCircl has listened and grown with us. They must be doing something right as we signed up for a 6,000 user global license with them making them one of our golden data sources."
Roland Emmans, Head of Technology Sector at HSBC

"FullCircl plays a really important part when it comes to simplifying our merchant onboarding journey. We trust the insights that we get from Newco and we don't have to go to our customers and ask them questions."
Ben Feilding, Product Manager at Dojo (part of Paymentsense)